Our Analytical Process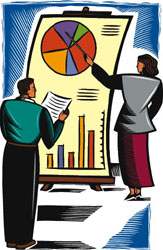 Finding the right solution for your personal and business needs requires us to listen and ask the right questions, get to know what is important to you and pay special attention to the circumstances of your situation. This is why we take a needs-based approach to our sales and service strategy.

Our four-step process of analyzing, recommending, implementing and reviewing your strategy will help ensure that you get on track to achieving your goals, and remain on course as life unfolds.

OUR APPROACH:
ANALYZE - Before we recommend any product or service, we get a clear understanding of your financial goals and objectives. We then analyze your insurance portfolio to identify any gaps that may exist in your policies.

RECOMMEND - We provide you with suggestions to fill in the gaps so you can select the products best suited for your particular situation.

IMPLEMENT - If you are satisfied with our recommendations, we work with you to implement the strategies and secure the appropriate products and services to help ensure your financial freedom.

ON-GOING REVIEWS - Because your financial situation is bound to change, we continue to service you by working with you over time through periodic reviews. This will enable us to monitor the strategies that are in place and their capacity to continuously meet your goals.
WE STRIVE TO:
Assist you to select the right type and amount of life insurance

Help you to select appropriate health insurance coverage

Inform you about protecting your financial stability with disability protection

Enable you to prepare for your children's future college costs

Show you how to properly plan for retirement

Educate you about options for funding yours &/or your parents' Long-Term Care needs

Help you to preserve your estate

Assist you to maximize your wealth

We will walk you through a step-by-step process designed to make you feel confident about your decisions!