Health Insurance in 2017 & Beyond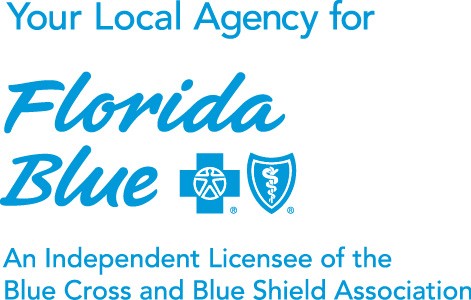 We are proud to represent Blue Cross Blue Shield of Florida (Florida Blue). This is the top health insurance carrier in Florida, with the most health plans and the best rates. They also have a number of large networks of quality service providers and facilities throughout the state.
As of the Open Enrollment Season of 2017, Florida Blue became the ONLY insurance company offering individual and family health insurance in BOTH Collier & Lee counties.

Back in October of 2013 (before the first Obamacare Open Enrollment season) we became Certified Health Care Reform Specialists and every year before Open Enrollment starts we MUST re-certify with the government and also with Florida Blue.

This on-going training enables us to screen applicants, inform them if they are eligible for the government tax credit (discount) which would lower their health insurance monthly premiums significantly. We also assist them to complete the government application, help them to select a health plan that fits both their budget as well as their needs and guide them to use the network of the health plan they select effectively.

The 2018 Open Enrollment Season will start November 1st of this year and will end January 31st, 2018.

The deadline to enroll in a new health plan or renew coverage with an effective date of January 1st will be December 15th.

The deadline to enroll in a new health plan or renew coverage with an effective date of February 1st will be January 15th.

The deadline to enroll in a new health plan or renew coverage with an effective date of March 1st will be January 31st.

We are very happy to report that since this program started we have been able to help THOUSANDS of NEW Clients who would NOT have been able to afford health insurance without the government subsidy and are now insured!
We are also able to help other individuals and families who are insured but are paying too much for their health insurance. If eligible for the government discount, they can improve their coverages with the new "essential health benefits" of the new plans and also reduce their monthly premiums significantly!

A number of women who found out they had just gotten pregnant were thrilled that these new health plans include maternity benefits with no waiting periods or exclusions, even if the insured is already pregnant when they enroll in the plan.

Last but not least, we have been able to help HUNDREDS of people that up to January 2014 were NOT INSURABLE due to serious illnesses such as diabetes, cancer, heart, etc. Now those individuals have quality and comprehensive health insurance coverage and NO EXCLUSIONS OF ANY PRE-EXISTING MEDICAL CONDITIONS!
What Types of Health Coverage Are Available?





There are three general classifications of medical insurance plans: managed care (HMOs) PPOs, and high-deductible health plan (HDHP).
Managed Care
Managed-care plans became popular in the 1990s as a way to help rein in rising medical costs. In managed-care plans, insurance companies contract with a network of health-care providers to provide cost-effective health care. Managed-care plans include health maintenance organizations (HMOs), preferred provider organizations (PPOs), and point-of-service (POS) plans.

Health Maintenance Organization

An HMO operates as a prepaid health-care plan. You normally pay a monthly premium in addition to a small copayment for a visit to a physician, who may be on staff or contracted by the HMO. Copayments for visits to specialists may be higher. The insurance company typically covers the amount over the patient copayment amount.
Each covered member chooses or is assigned a primary-care physician from doctors in the plan. This person acts as a gatekeeper for his or her patients and, if deemed necessary, can refer patients to specialists who are on the HMO's list of providers. Because HMOs contract with health-care providers, costs are typically lower than in indemnity plans.
Preferred Provider Organization

A PPO is a network of physicians, hospitals, clinics, and other health-care providers who contract with an insurance company to provide health care at reduced rates to individuals insured in the plan. The insurance company uses actuarial tables to determine "reasonable and customary" fees for each type of service, and health-care providers accept the PPO's fee schedule and guidelines.
The insured can see any health-care provider within a preferred network of providers and pays a copayment for each visit. Insured individuals have to meet an annual deductible before the insurance company will start covering health-care services. Typically, the insurance company will pay a high percentage (often 80%) of the costs to the plan's health-care providers after the deductible has been met, and patients pay the balance.
Although insured individuals can choose providers outside the plan without permission, patient out-of-pocket costs will be higher; for example, the initial deductible for each visit is higher and the percentage of covered costs by the insurance company will be lower. Because PPOs provide more patient flexibility than HMOs, they may cost a little more.
Point-of-service plan. A POS health-care plan mixes aspects of a PPO and HMO. POS plans also use a network of preferred providers whom patients must turn to first and from whom patients receive referrals to other providers if deemed necessary. POS plans recommend that patients choose a personal physician from inside the network. The personal physician can refer patients to other physicians and specialists who are inside or outside the network. Insurance companies have a national network of approved providers, so insured individuals can receive services throughout the United States.
High-Deductible (Health Savings Account Compatible) Plans
A HDHP provides comprehensive coverage for high-cost medical bills and is usually combined with a health-reimbursement arrangement that enables participants to build savings to pay for future medical expenses. HDHP plans generally cover preventive care in full with a small (or no) deductible or copayment. However, these plans have higher annual deductibles and out-of-pocket limits than other insurance plans.
Participants enrolled in a HDHP can open a health savings account (HSA) to save money that can be used for current and future medical expenses. There are annual limits on how much can be invested in a HSA.

The funds can be invested as you choose, and any interest and earnings accumulate tax deferred. HSA funds can be withdrawn free of income tax and penalties provided the money is spent on qualified health-care expenses for the participant and his or her spouse and dependent children.

CLICK ON THE LINK BELOW FOR A FREE & QUICK QUOTE:

https://www.emeraldsecure.com/form.cfmID=69&SSLID=41496&SN=966402158